Full Floor Bookings
Gather your group and plan a trip to The Francis
The size & design of our hotel offers plenty of flexibility for group rentals. Each floor of our hotel houses 3 to 4 rooms and can be booked as an individual floor. With a floor rental you'll have exclusive use of all rooms, a private or semi-private entrance, complimentary parking, complimentary WiFi, complimentary concierge service via text and an amazing mini bar package on us. Whether you're looking for a weekend with friends, planning a family get together or you and your isolation buddies just want to spend time in an environment that's not your couch or your bedroom for a while, we'd love to create the perfect experience for your group. Our independently owned boutique hotel offers the freedom of a home-like environment, with the comfort and high cleaning standards of a luxury hotel.

A 2 night minimum stay applies on weekends.
Free cancellation up to 5 days before scheduled arrival date for floor rentals.
No discounts can be applied to full floor bookings.
Ground Floor
includes a Tandem breakfast in bed package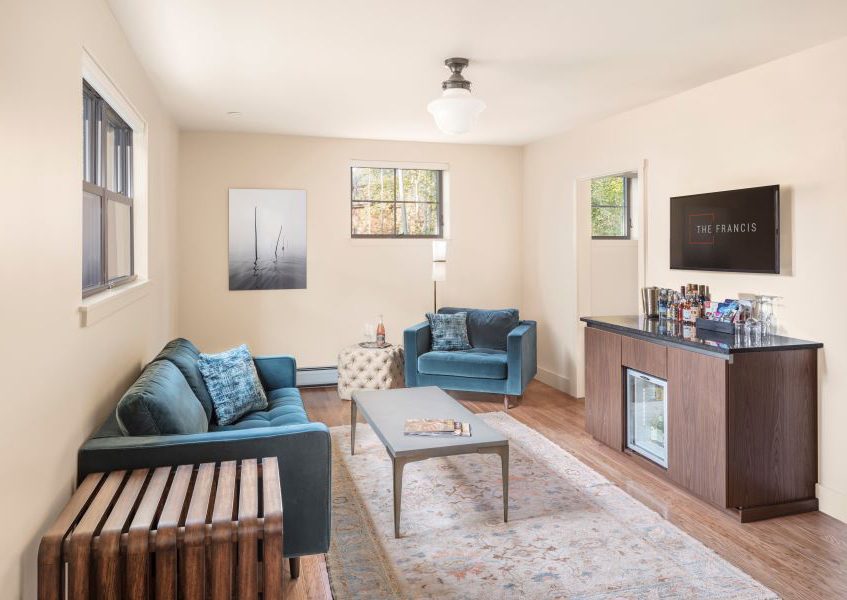 The Ground Floor includes two Bramhall Suites (each with a substantial sitting room area and one King Bed), a Garden Queen room and a Garden King room. Perfect for 4 – 8 guests. The floor has its own private entrance so there will be no interaction with other guests in the hotel. The sitting room in both suites is a great spot for a take-out dinner. Plus, this floor is pet friendly!
First Floor
includes a Maine & Loire Porch Pounders package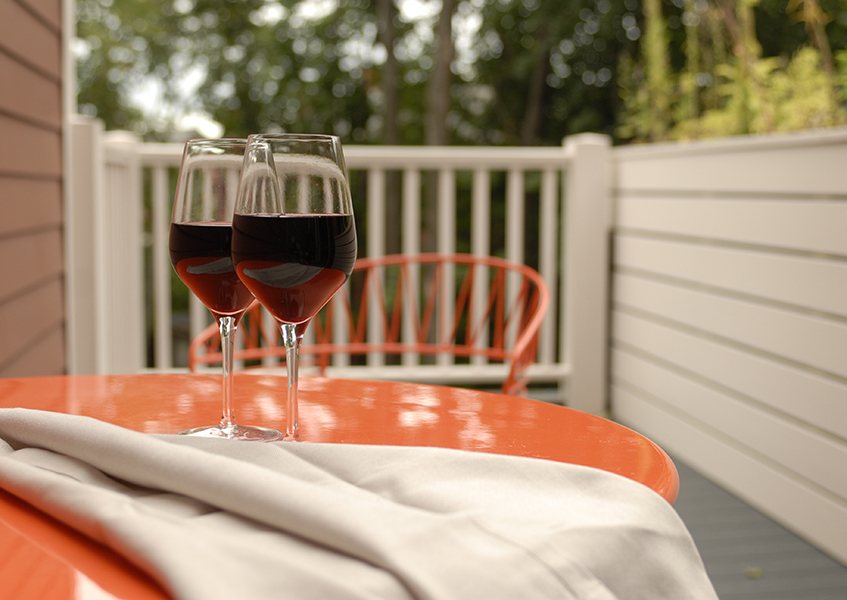 The First Floor includes a Terrace Suite (with a large outdoor seating area with patio furniture), a Terrace King room (with an additional outdoor seating area) and a Garden Double room. Perfect for 3 – 8 guests. The two outdoor terraces provide a private fresh air retreat in the heart of the city. The first floor also includes exclusive use of the large front parlor area!
Second Floor
includes an in-room craft beer brewery crawl
The Second Floor includes two Historic Queen rooms and two Historic King rooms. Perfect for 4 – 8 guests. The second floor includes exclusive use of a cozy sitting area complete with large windows that let in gorgeous afternoon light. The couch nestled into this space is one of our favorite spots for a locally made beer with friends as the afternoon light streams in.
Third Floor
includes a charcuterie board spread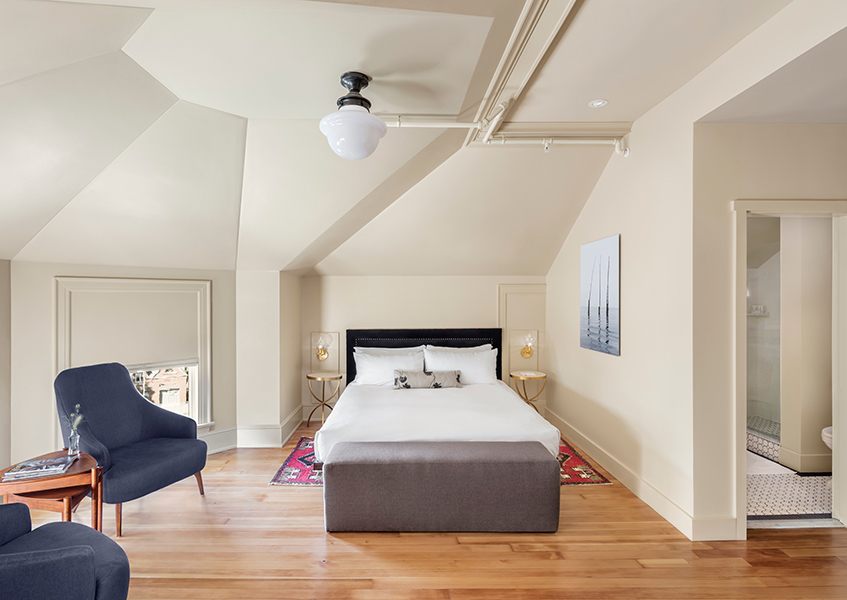 The Third Floor includes a Junior Suite, two Historic King rooms and a Historic Queen room. Perfect for 4 – 8 guests. The top floor offers a quiet, relaxing oasis with plenty of sitting room in the Junior Suite and lovely views of the city through the original glass windows.
Full property rental
exclusive use of the hotel
With a full property rental your group will have exclusive use of all 15 rooms, the parlor, lobby and outdoor terraces. Ten of our rooms have one king-sized luxury bed, four rooms have one queen-sized luxury bed and one room has two queen-sized luxury beds. Each room has a private bathroom. Rental rates include parking, WiFi, and concierge service via text.
Full property rentals are perfect for family get togethers, weddings or an intimate gathering of friends looking for a very memorable trip to Portland.
We are also happy to tailor packages for photo shoots, private events, corporate retreats, meeting rooms and more. Please send us an email with any details you have in mind and we can start creating a package for you.