the Old Port
Enjoy Portland's waterfront distict
Spend the day strolling Portland's historic working waterfront with it's cobblestone streets, brick buildings, and numerous wharves where you can sit on the docks and watch fishermen unloading the day's haul.  The Old Port is home to many small boutiques and locally-owned restaurants and also boasts summer vendors and stunning views of Casco Bay all along Commercial Street.
Experience
Portland's Old Port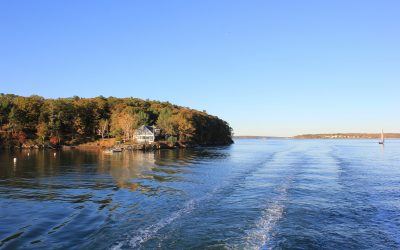 The days are still golden and sunny but the nights are getting crisp & cozy – which means that fall has come to Maine. Beach days have been replaced with drives and hikes through stunning fall foliage, blueberry farms are closed for the season but now it's time to...
We've put together a list of our top 50 favorite places to go to enjoy the outdoors in and around Portland. Plus, more than half of these places and activities are within a 20-minute drive of The Francis! Head to the beach .01 // WILLARD BEACH (10 MINUTE DRIVE FROM...